We are so excited to release the highly anticipated 2020 She'll Be Right and 2020 Fruit Salad. Both of these natural wines are literally bottled sunshine after a light spring rain-storm: metaphorically, these bottles are filled with lightning and rainbows. She'll Be Right is an early picked red blend with crunchy flavors of cherries, pomegranate and cranberries, while the Fruit Salad is an aromatic white with notes of jasmine, summer citrus, rose petal and stone fruit. These unique blends were harvested at just the right moment to retain vibrant fruit flavors, a fresh natural acidity and a lower alcohol (12%).




We once again bottled these wines in 1 Liter (25% more wine in every bottle :), re-usable, re-sealable Italian "growlers" with silk-screened labels. After consuming the wine, we urge you to re-use the bottles as decanters, water bottles, vases, etc. Drop us a line and let us know how you have given new life to these bottles.
For the white blend, Fruit Salad, we mostly whole cluster pressed the grapes to a stainless steel tank after a bit of skin contact. Fermentation started spontaneously and we started blending the various lots together during fermentation. Subsequent aging was done in a mix of stainless steel and neutral French Oak Burgundy barrels, as we wanted the pure fruit flavors and aromas to shine through.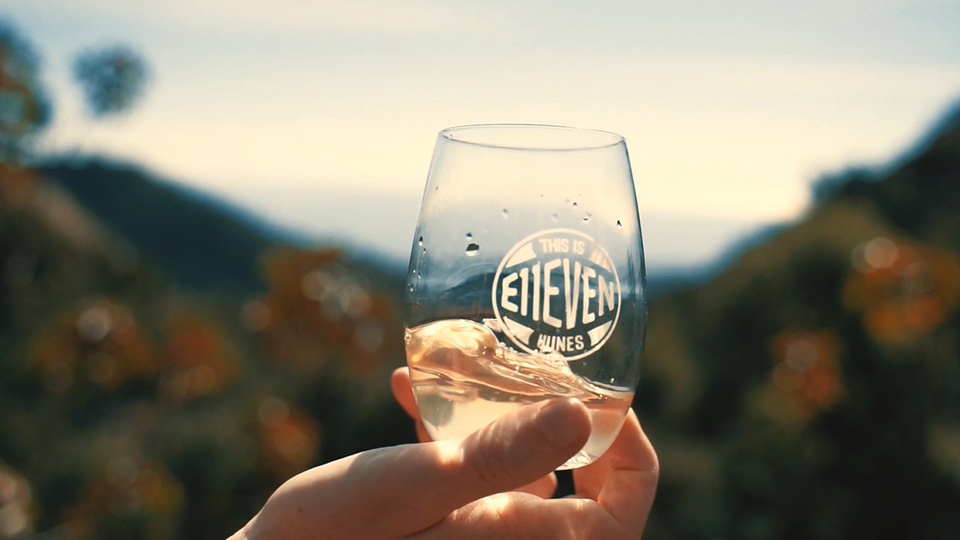 Let's dig into the fermentation technique a bit...for the She'll Be Right, we employed a semi-carbonic maceration style. After harvesting the fruit in the middle of the night (like the photo below)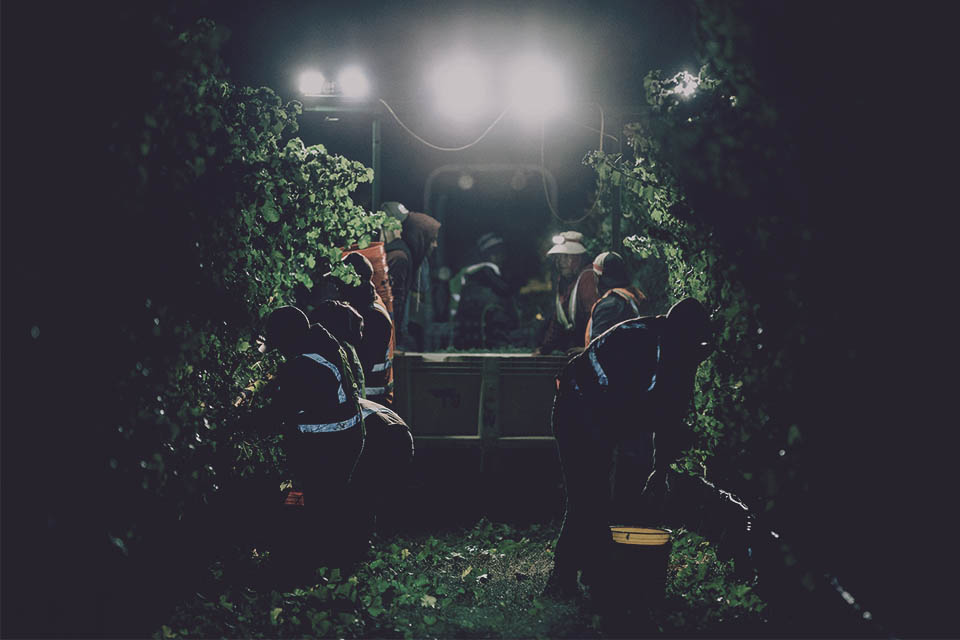 we transferred the grapes to open top fermenters as gently as possible to avoid breaking any grapes. Then we placed lots of dry ice on top of the grapes and sealed up the fermenters to avoid any oxygen. After a few days, the grapes started to ferment intracellularly (within each berry). We left the grapes like this for 2-3 weeks then pressed the wine off skins so the wine could finish fermentation. This all results in a very soft, "crunchy", higher acid, lower tannin wine that is ready to drink upon release. The She'll Be Right is a very laissez-faire style of winemaking, where we just had to trust the process. I am more of a control freak, so this was a rather strange experience for me. But, I love the results. This wine is best served lightly chilled and should be enjoyed over the next 12 months.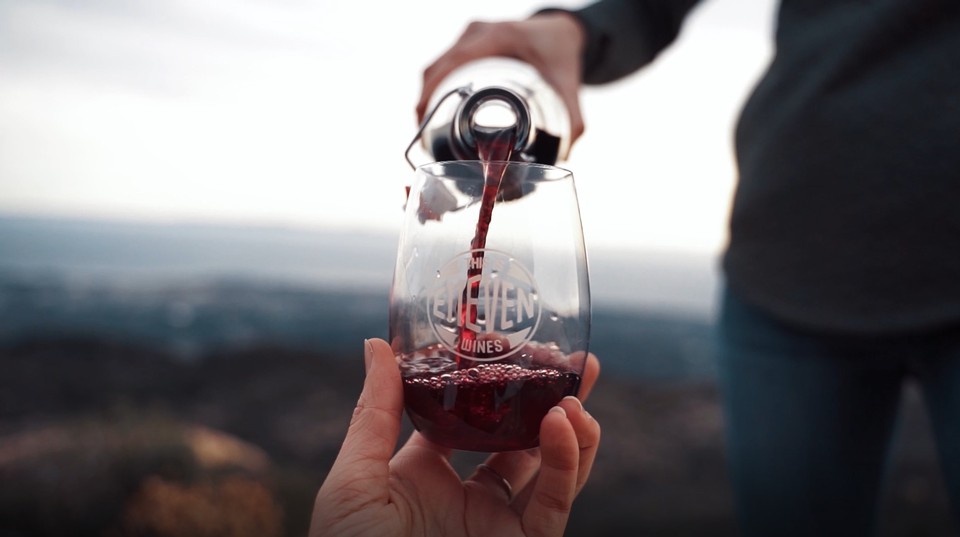 We hope that you love them as much as we loved crafting them for you...
SIGN UP TO KEEP UP
Keep up to date on the latest wine releases, events, and promotions.